About Advanced Home LLC
Contact Us
850-348-7788 or email dan@youradvancedhome.com
We are based in Panama City Beach and work all along the gulf coast including: Port St Joe, Mexico Beach, Panama City, Rosemary Beach, Seaside, 30A, Sandestin, Destin, Fort Walton Beach, Pensacola, Niceville, etc.
Our Mission
At Advanced Home we strive to simplify and enhance your life through home electronics.
About the Owner
Advanced Home was founded by Dan Brock in Panama City Beach, FL.
Dan has a passion for home theater and electronics that he decided to bring to life through Advanced Home LLC.
"You know you've found your niche when you enjoy your work so much that it doesn't feel like work."
Dan Brock graduated from the University of Denver Daniel's College of Business in 2000 with a Master's Degree in Information Technology, and in 1997 from Colorado State University with a Bachelor's Degree in Industrial Technology Management. Dan has been an industrial engineer for Boeing, and a quality engineer for Corporate Express. He is an ASE certified automotive technician and owned one of the largest automotive repair shops in Boulder County Colorado. He also has owned several online automotive parts websites, an online boat classifieds business that aired commercials nationally on The Outdoor Channel and at one time had one of the largest stores on eBay with over 60,000 listings.
He went to high school in Vail, Colorado, studied martial arts for 11 years from one of the highest ranked Tae Kwon Do instructors in the world, played rugby for CSU, and was a nationally ranked cyclist who trained at the Olympic Training Center.
When starting Advanced Home, Dan decided to follow his passion for audio, video and electronics and start a business where he could apply all of his previous experience (audio & video installation, computer programming, networking & telecom from his information technology background, and electronics and industrial controls from his Bachelor's degree and work experience with computerized controls).
"The amount of programming that goes into today's home theater and home automation systems is amazing. It is important to have someone that understands computer programming set up these systems to avoid random errors, overlaps and endless loops that can all slow down a systems performance.
Remote controls and even speakers are now assigned IP addresses. Home networks are an essential part of any system. The small touch screen on your nightstand can now access the music files on your hard drive and then display the cover art and album description that are downloaded from the internet right there at your fingertips seamlessly in a matter of seconds."
Dan continually attends certification classes, conferences and educational seminars across the country to ensure his training and knowledge are at the forefront of the industry. He is a Custom Electronics Design & Installation Association (CEDIA) certified electronics installer, a THX Level II certified home theater technician (one of less than 10 in Florida), a Dell Certified Systems Expert on Vista, networking, and multiple Dell platforms, a Control4 certified programmer / installer, a FOA certified Fiber Optic Installer, and a SBCA certified multiple-satellite dish installer. Dan also is an A+ certified computer technician, a Network+ certified computer networking professional, and a Security+ certified computer security professional.
About the Business
Advanced Home LLC is dedicated to giving you the best service and experience possible. We deal with only the finest distributors and organizations which require the business to carry a $1,000,000 liability insurance policy, giving you the piece of mind to know that you are dealing with the true professionals.
Retail License # 07-00002771
Low Voltage Contractor's License # 07-00002811
Florida Limited Energy Electrical Contractor's License # ES12000601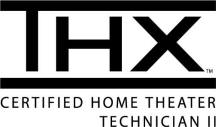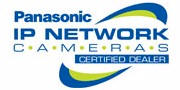 Retail License # 07-00002771
Florida Limited Energy Electrical Contractor's License # ES12000601
Registered Federal Government Contractor