Gallery
Click Here to skip to Commercial Project Gallery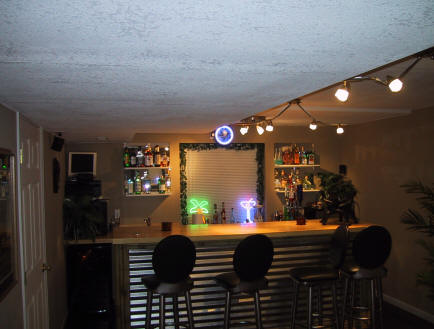 Bamboo counter toped bar with distributed audio and video from theater.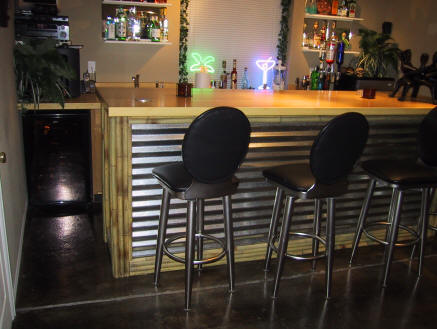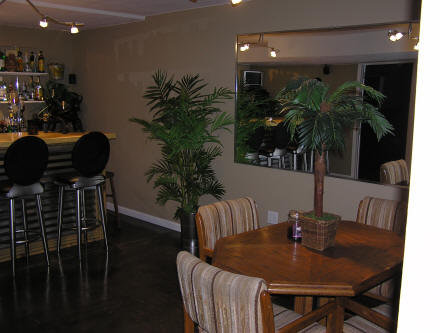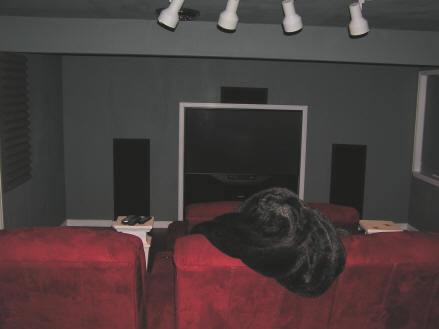 Theater room with hidden access behind wall (the entire rear wall... including molding, left of the left front speaker pivots back for wiring, speaker and big screen TV access. The seam is virtually invisible with full room lighting.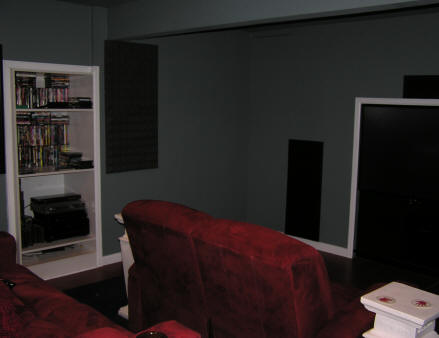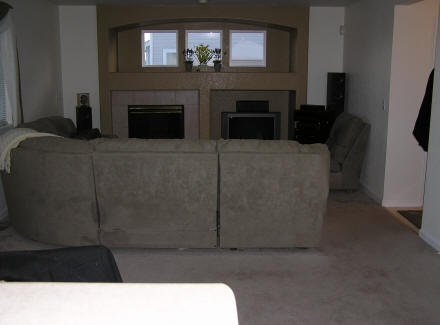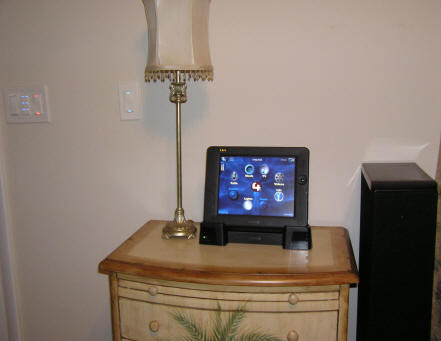 Control4 10.5" touch screen on charging mount, and below on a pillow with DVD selection screen art pulled up for DVD's in the changer.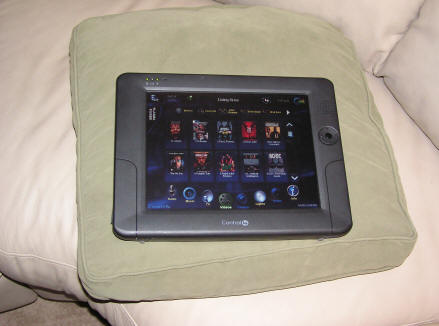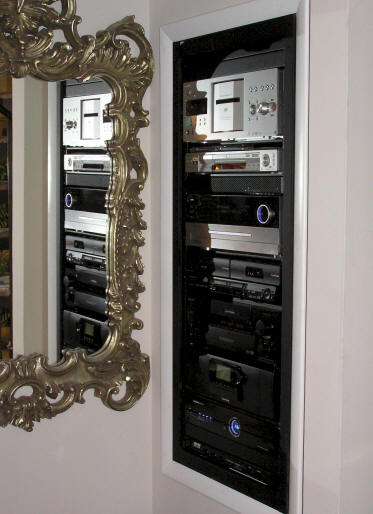 Rack mounted solutions available.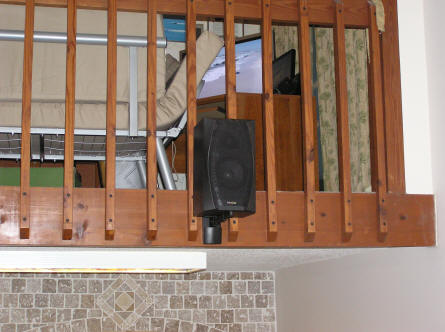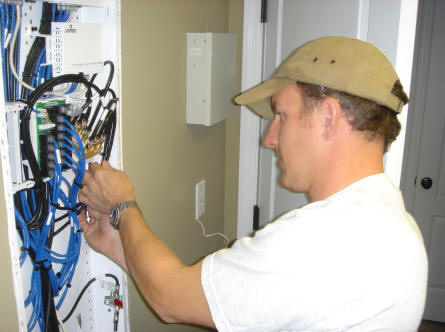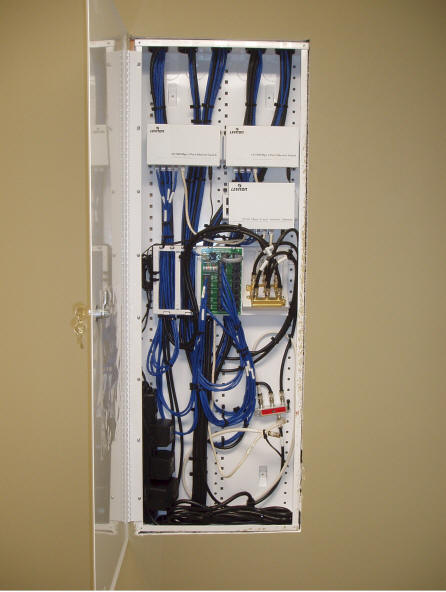 Organized and labeled wiring cabinets for phone, cable, and networking.
We take care of the little things; like making sure your modem and big screen get the best cable TV signal by using the right types of splitters in the right places.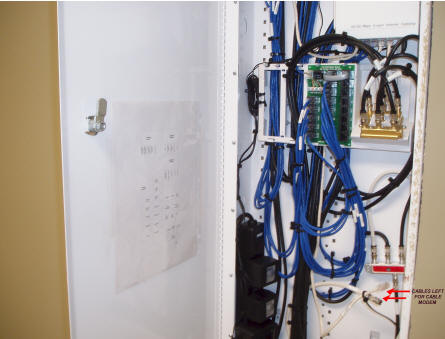 Wire charts and simple labeled connection for phone and cable guy.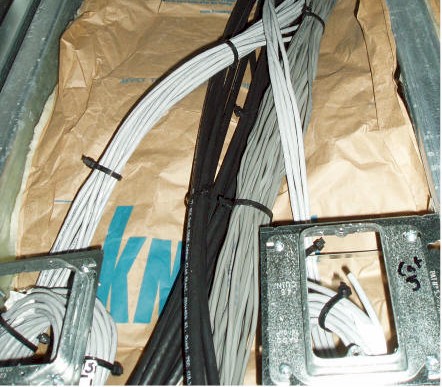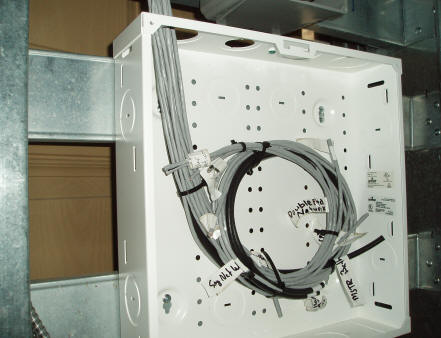 Pre-construction Structured Wiring.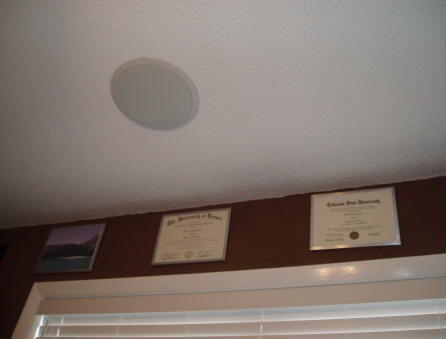 In ceiling speakers.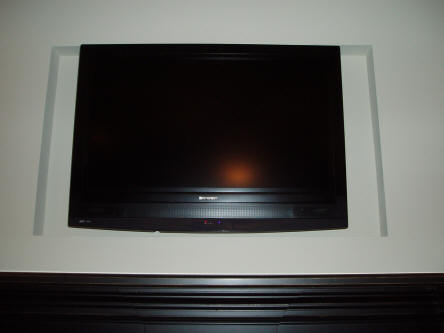 Flat screen TV installations with no visible wires.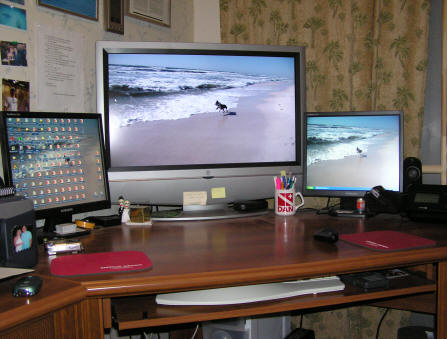 We can even help you expand your computer desktop across multiple screens.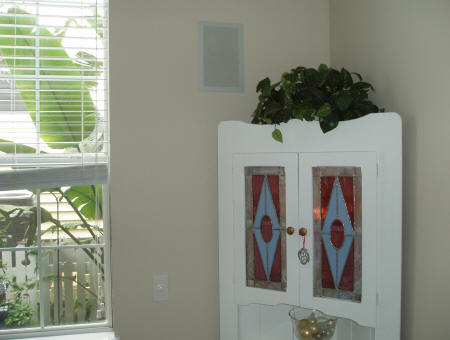 We can put your speakers in the walls.... with wall mounted volume controls.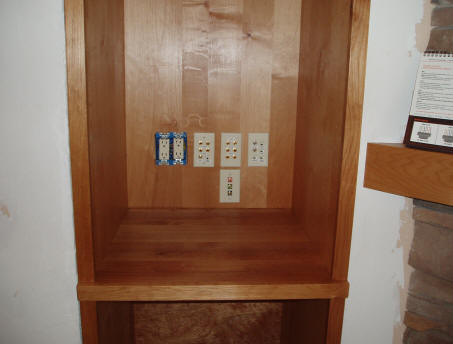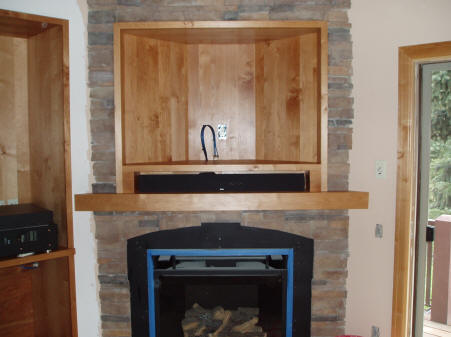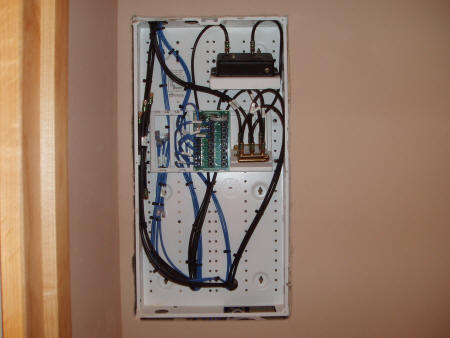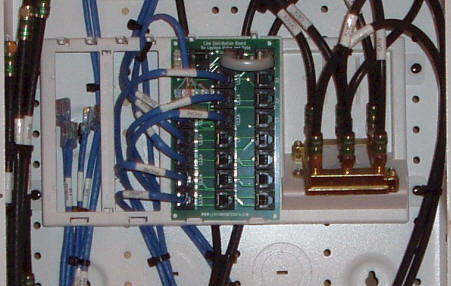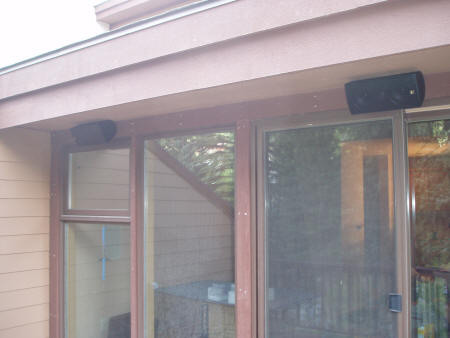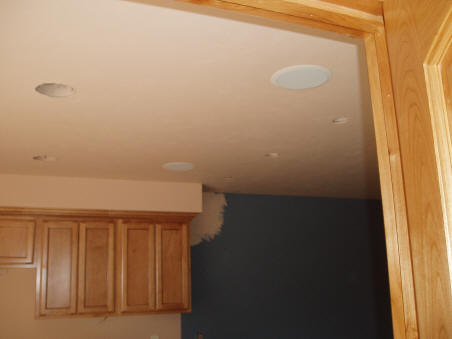 In Ceiling Speakers
Hidden Component Access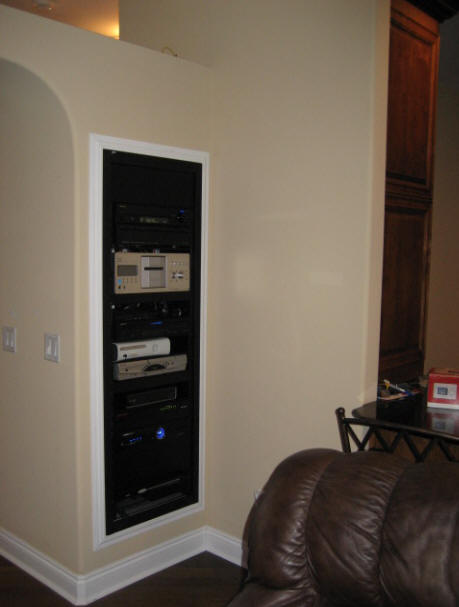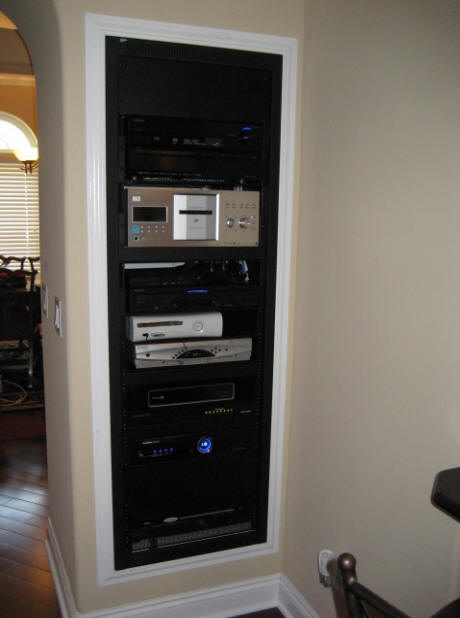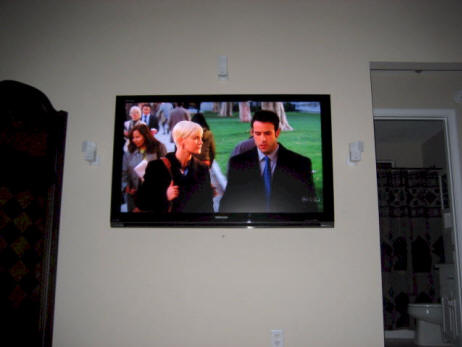 Notice the small IR receiver under the TV that transfers the remote control signals to the audio / video equipment that is hidden in the closet in the next room.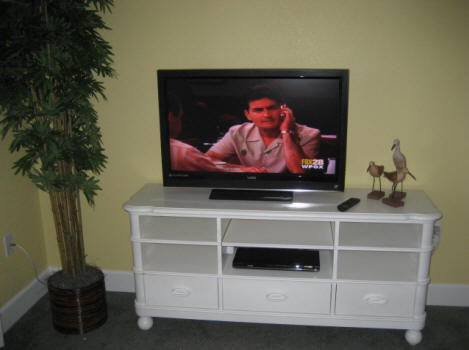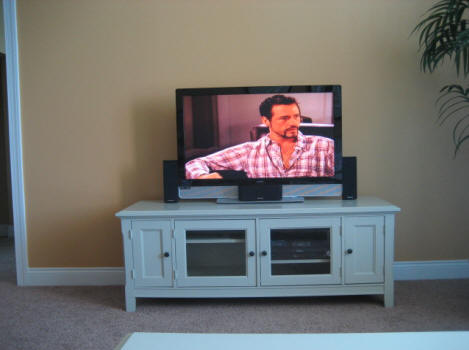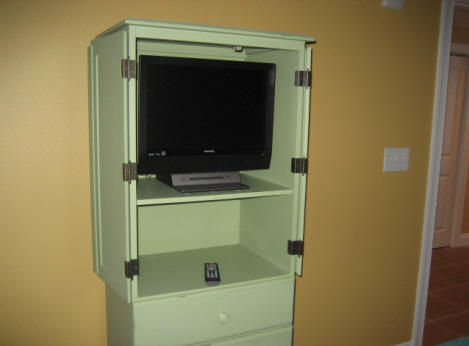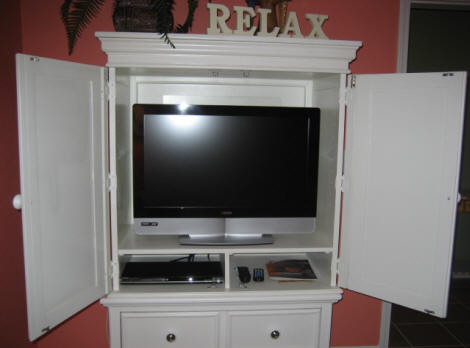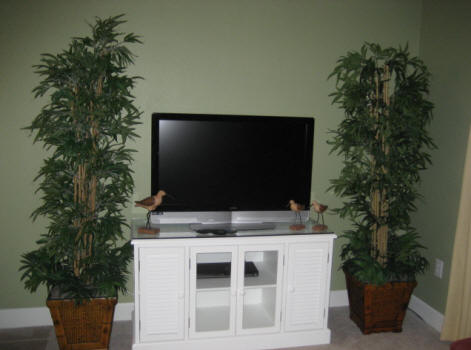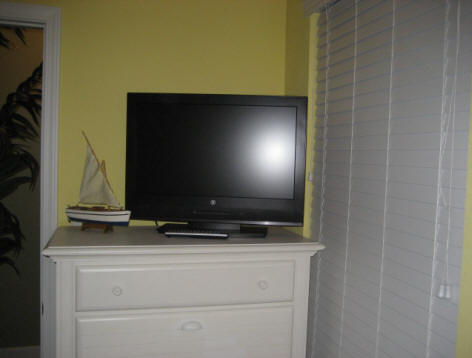 TV's For condos and rental properties.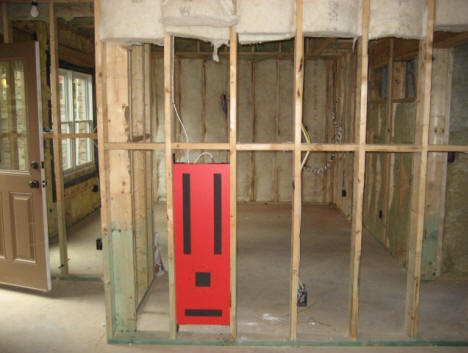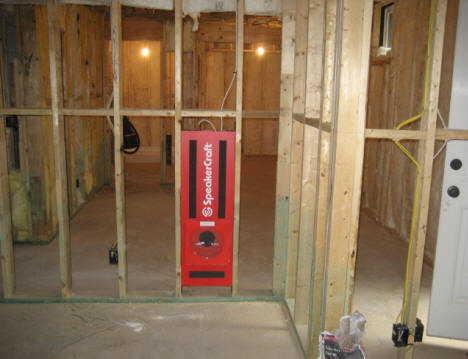 An in-wall subwoofer that will be 90% concealed by drywall. See below.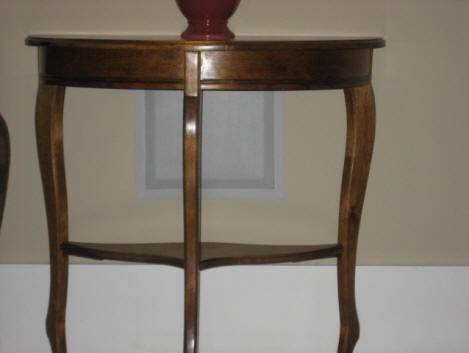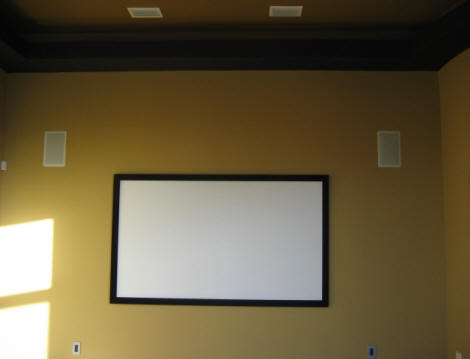 A fixed mount projector screen.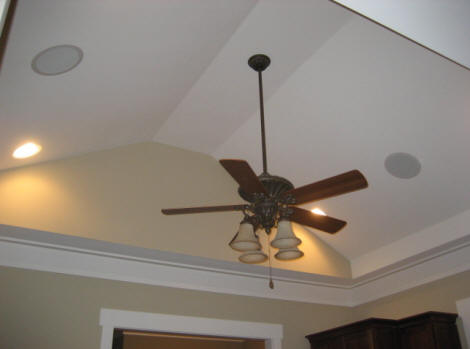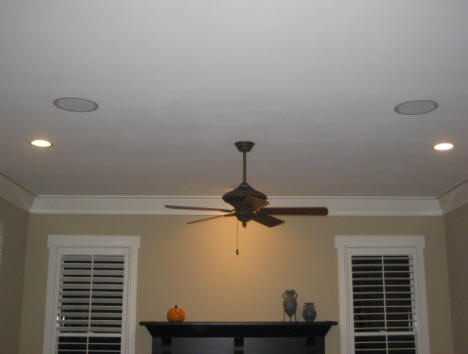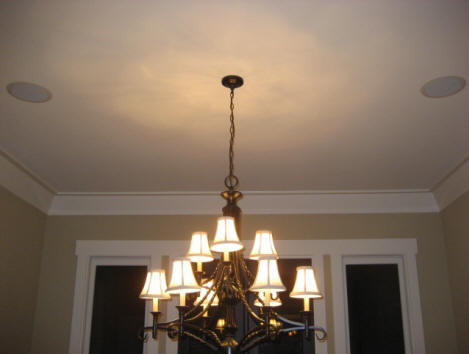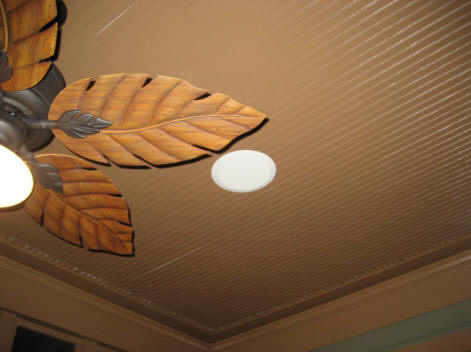 In-ceiling speakers.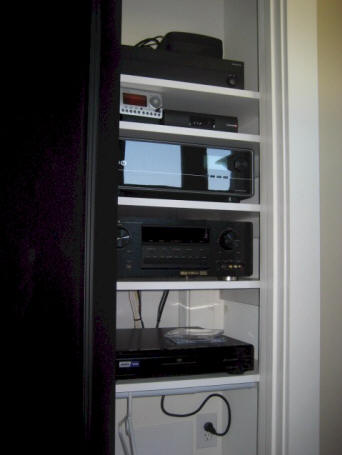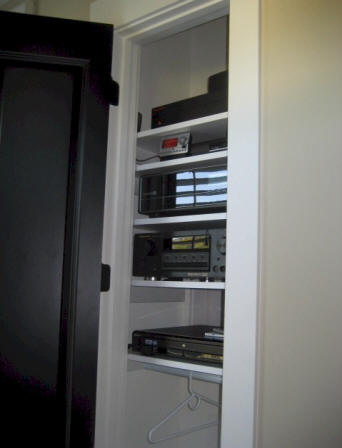 Custom built equipment shelves with back access and a room below for coat storage.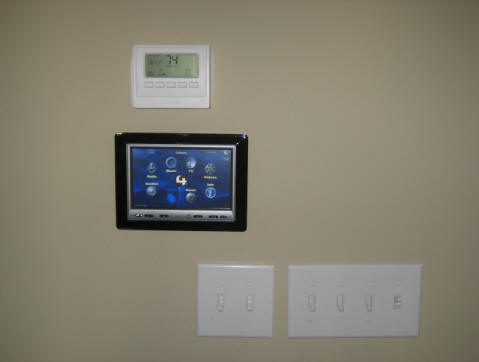 In-wall touch screen. Soon to have a white bezel for aesthetic purposes.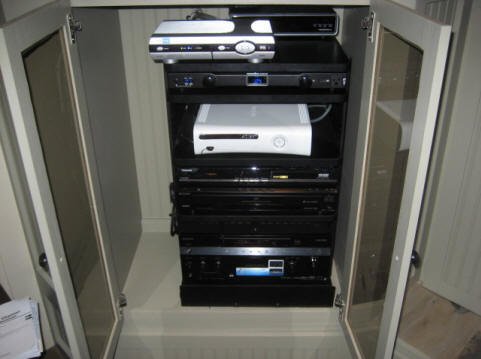 Custom pull out rack systems.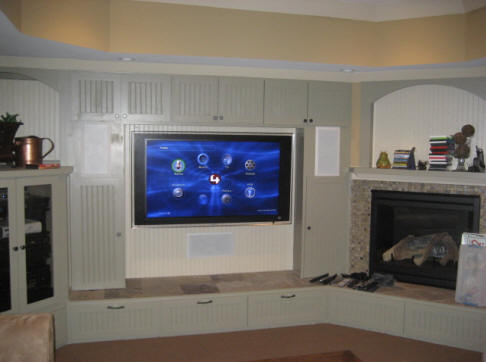 Custom home theaters with one remote instead of the pile of them by the fireplace.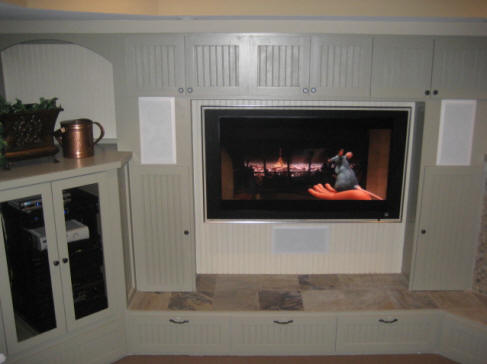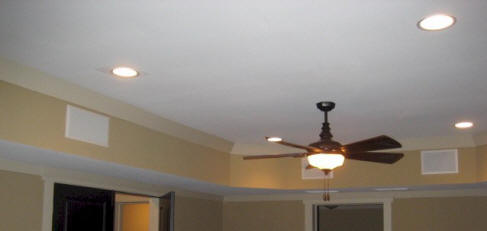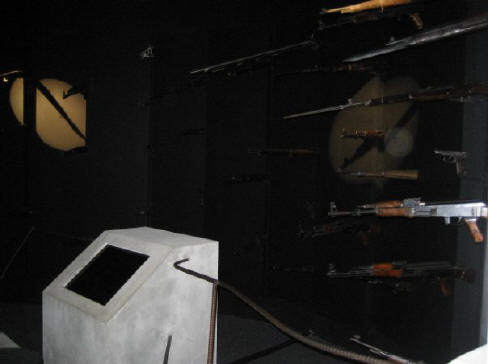 DMX controlled LED embedded in gun barrel for muzzle flash effect in museum.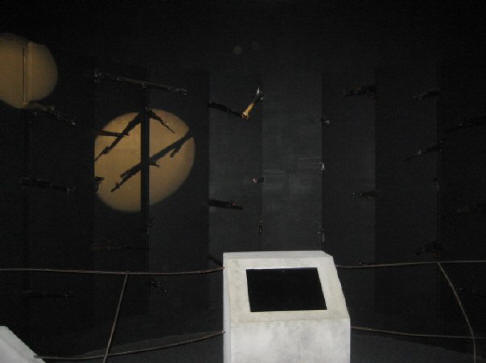 More LED's inserted in rifle barrels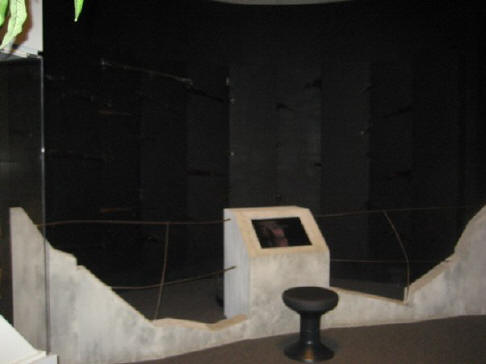 Video screen running video track from solid state device that also triggers the lighting.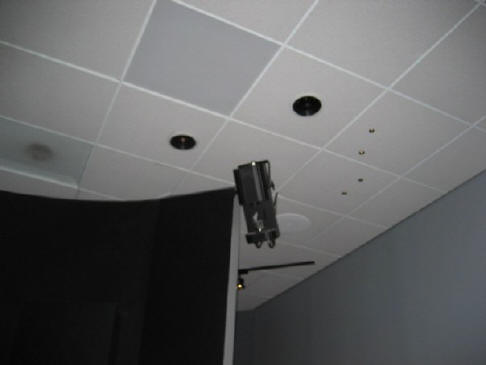 Commercial DJ lighting for search light effect. Programmed to sync with video track.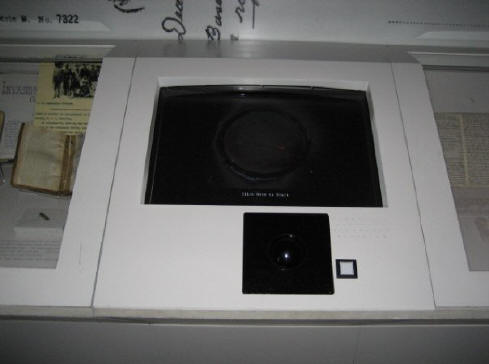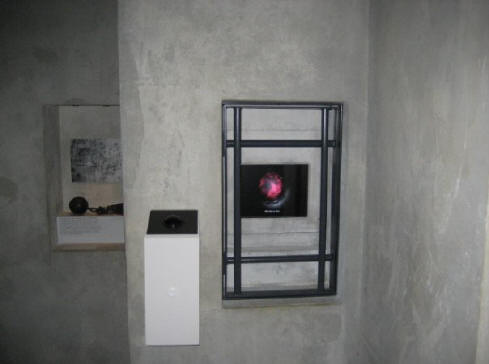 Interactive Kiosk used to navigate and access over 50 different video files stored on a solid state
computer using customized kiosk software in museum exhibit.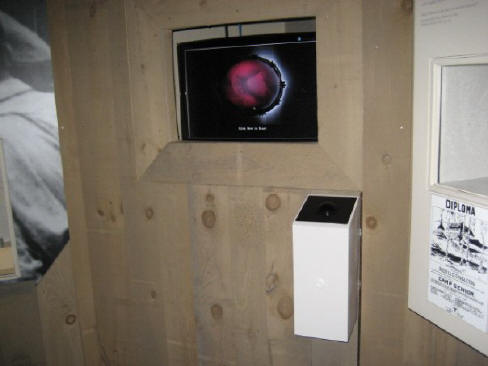 Another interactive Kiosk used to access over 50 different video files in museum exhibit.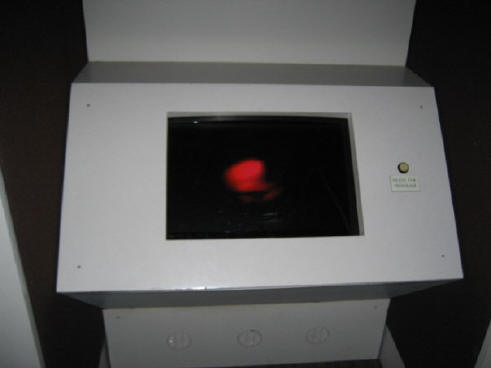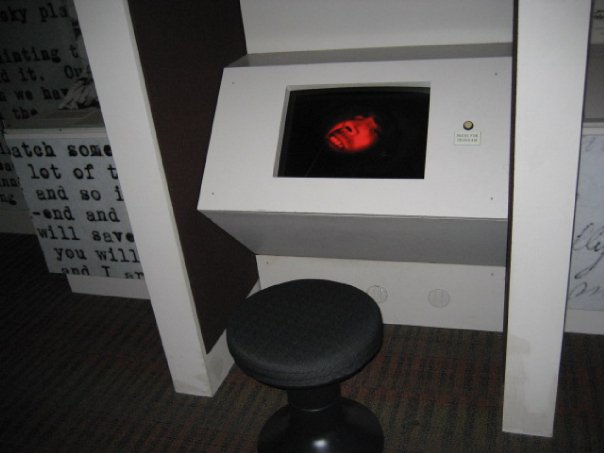 Push button activated video track stored on SD card.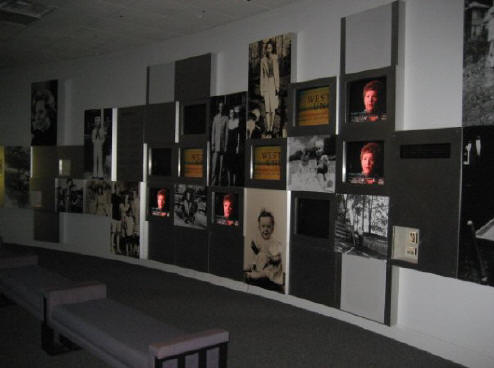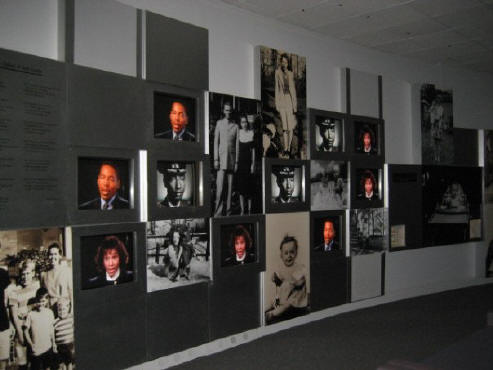 Video wall with 3 different video streams synchronized off 3 solid state devices with video stored
on thumb drives.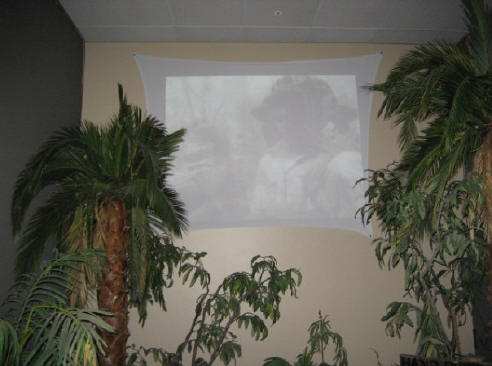 Repeating projection video stored on SD card.
Museum theater with 2 different 30 minute videos stored on a thumb drive and individually activated via push buttons from reception area desk.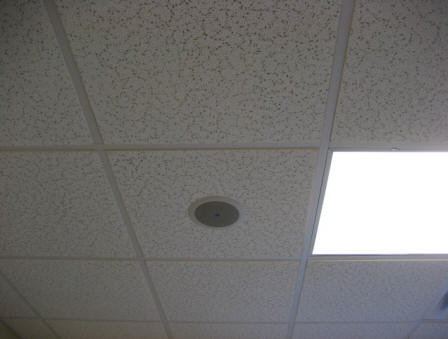 Discrete in-ceiling speakers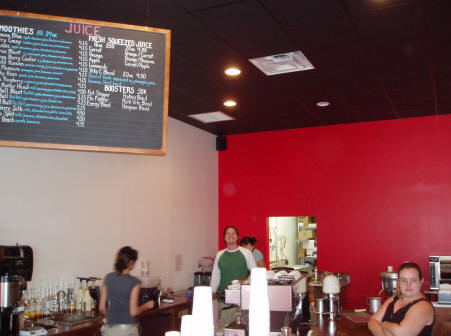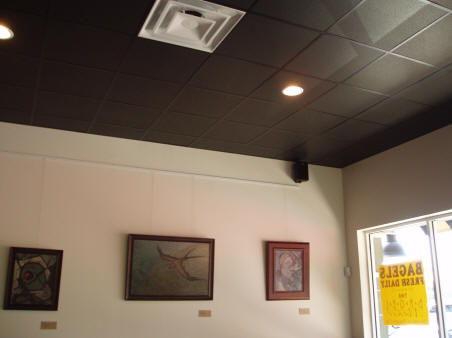 Commercial audio systems.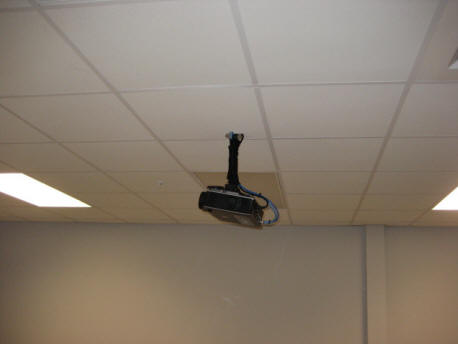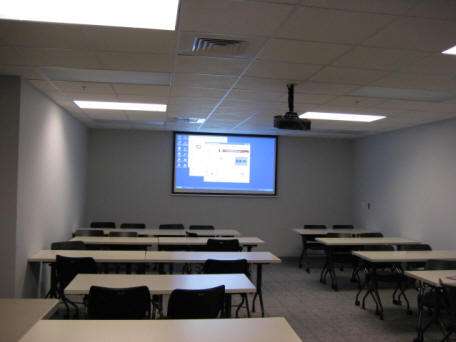 Commercial projection and motorized screen.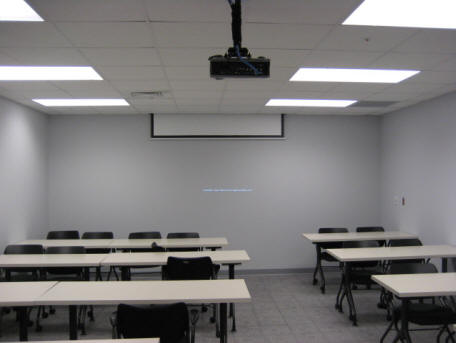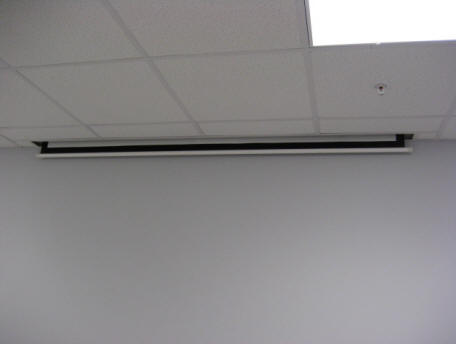 Commercial Projection with Motorized Screens That Drop Out of the Ceiling
Mirrored displays for control and dispatch rooms.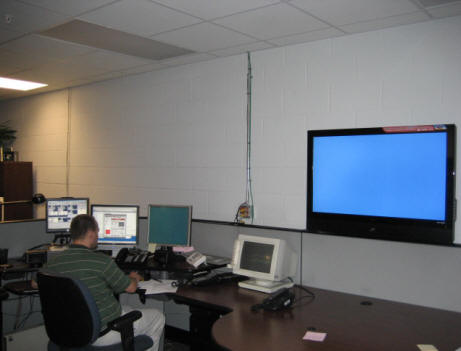 Monitors Connected to Computer Systems to mirror smaller screens.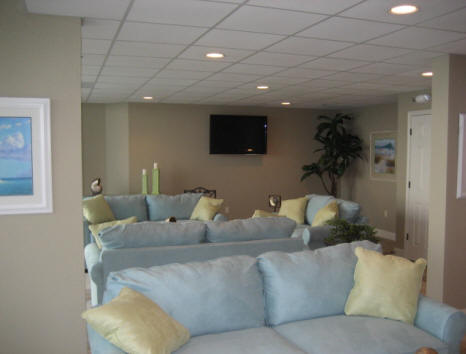 TV's for conference rooms and meeting areas.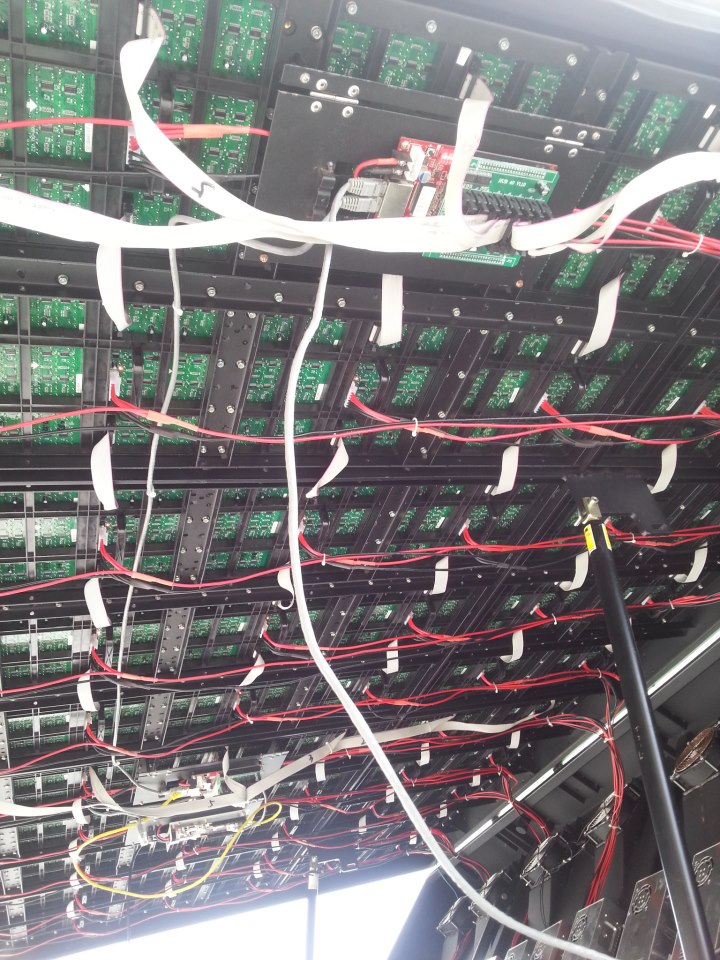 We can work on all sorts of things.
Click HERE for examples of video calibration.
Click HERE for examples of our project design.